Mt. Snow MLK weekend
I skied with the masses this weekend. My expectations were low. I was pleasantly surprised. The skiing was quite good. Tons of resurfacing across the entire area and quality grooming (with the exception of South Bowl which was full of death donuts on Sat). Saturday was good, Sunday was better and MLK morning was superb. I've learned to ski a crowded Mt. Snow - have figured out the timing of where to be. At one point during the weekend, I got to thinking about Joshua's comment about the Jay Peak tram - where if you wait for about 5 minutes after unloading the tram you have the summit to yourself. At Mt. Snow, you have the polar opposite with a HSQ and a HS6pak that unload just 20 ft apart. Its a chaotic summit all day long.
Saturday was a little cold and I was under-dressed a bit - I rarely make that mistake and was able to ski thru the morning chill I had. The weather forecast has improved for the upcoming week so hopefully the quality only continues to improve.
Big soft whales on Bear Trap on Saturday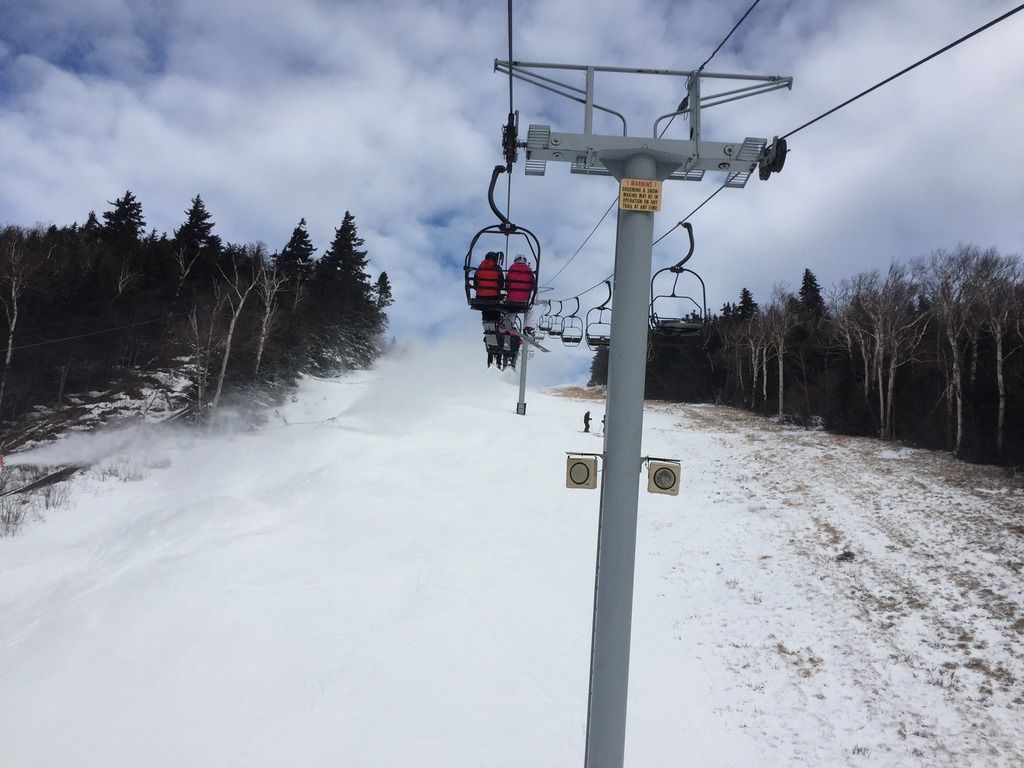 Cloud Nine on Sunbrook all lit up on Sunday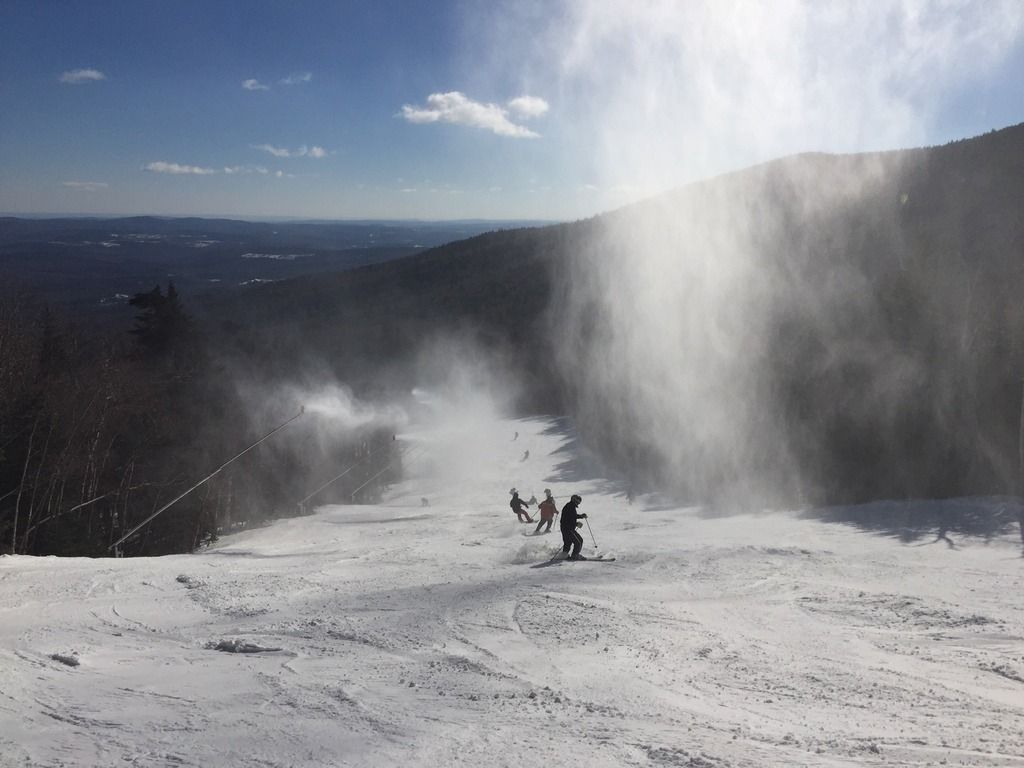 An empty Ego-Alley on MLK day
Ripcord - closed
Plummet with lots of man-made on MLK day